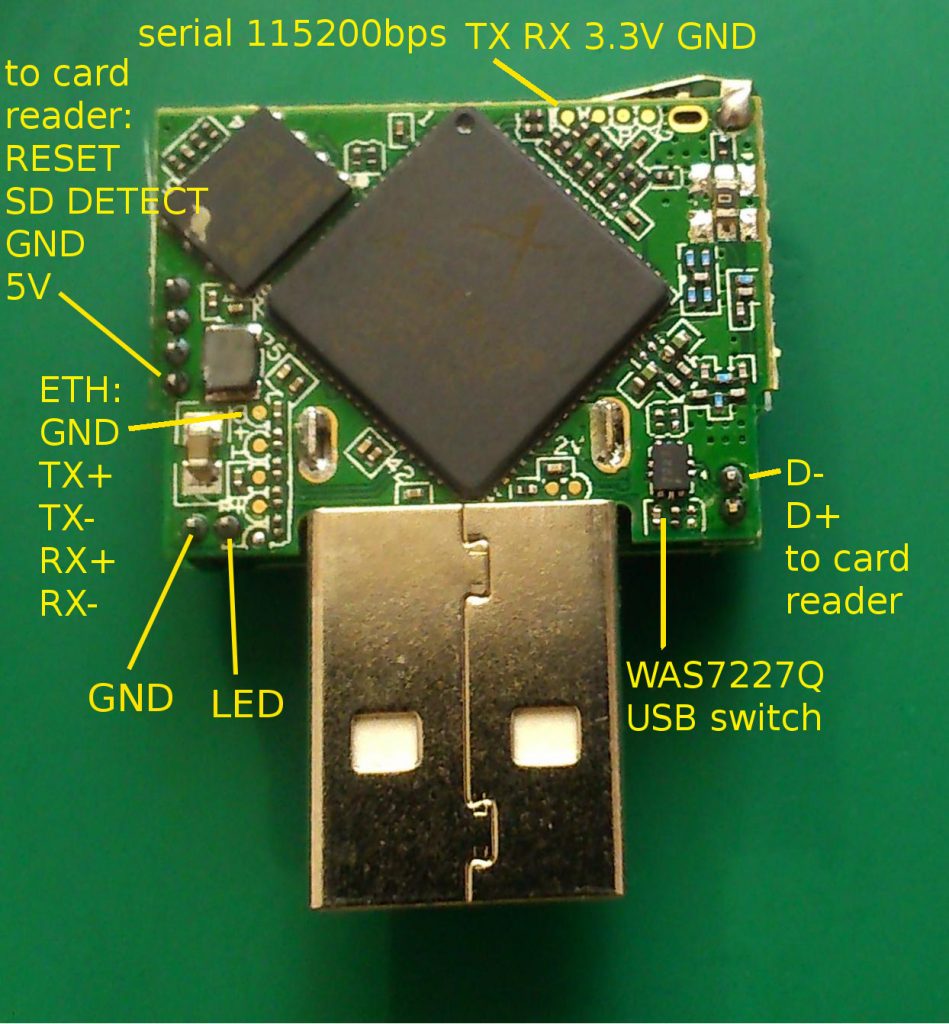 ZSUN wifi card reader is a simple gadget allowing you to wirelessly share files from an SD card.
When opened, it is revealed that it runs a full blown wifi linux SoC – the well known and liked Atheros AR9331. With a stunning 64MB of RAM and 16MB of flash.
After porting OpenWrt to it, the device became an awesome hacker gadget. Too bad it is not in production anymore.
Original writeup
https://wiki.hackerspace.pl/projects:zsun-wifi-card-reader
Featured on
https://hackaday.com/2016/01/27/cheap-wifi-devices-are-hardware-hacker-gold/
https://www.cnx-software.com/2016/01/25/zsun-wifi-card-reader-can-now-run-openwrt/